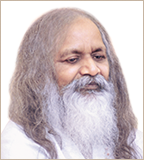 Maharishi Mahesh Yogi
Maharishi Mahesh Yogi
Maharishi Mahesh Yogi ha difundido el conocimiento de la Meditación Trascendental en todo el mundo.
Maharishi recibió la técnica de su maestro con quien estudió durante muchos años, antes de inaugurar la organización internacional para difundir el conocimiento de la Meditación Trascendental en todo el mundo en 1957. Maharishi nos visitó en México en 1977 para difundir este hermoso conocimiento de la integración de la vida.
Teaching over 5 million people Transcendental Meditation
During the past 50 years, due to Maharishi's achievements more than five million people have learned Transcendental Meditation and over 40,000 teachers of Transcendental Meditation have been trained, opening thousands of teaching centres throughout the world. Hundreds of Maharishi schools, colleges and universities have been founded and Transcendental Meditation programmes have been introduced in private businesses, universities, prisons, the military and other public institutions.
Establecer la vida de acuerdo a la Ley Natural
Maharishi también restauró en su integridad la literatura Védica que había estado dispersa por miles de años. Restauró el verdadero significado de la teoría y la práctica organizándola en la forma de una completa y sistemática Ciencia de la Conciencia.
Los Programas prácticos de Maharishi silenciosamente restablecen la vida de acuerdo a la ley Natural, sin que se requiera hacer ningún cambio en ninguna área de nuestro emprendimiento, para cambiar de manera inexorable el curso del tiempo en favor de la paz y la felicidad para toda la humanidad.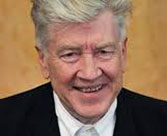 David Lynch, director de cine y fundador de la Fundación David Lynch para la Educación basada en la Consciencia y la Paz Mundial:
"Me he estado sumergiendo dentro de mi mismo a través de la práctica de lat écnica de la Meditación Trascendental por más de 30 años. Ha cambiado mi vida, mi mundo."